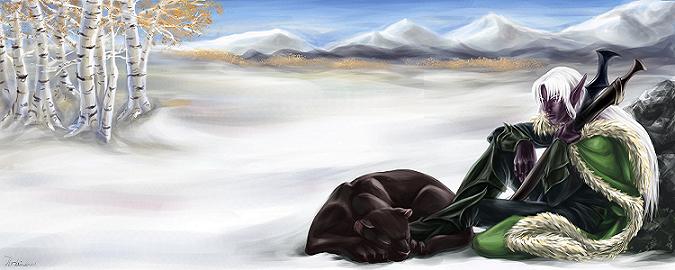 Drizztpedia is a collaborative website about Drizzt, everybody, everywhere and everything in the novels. The Wiki format allows ANYBODY ANYWHERE to help build. Check out the FAQ to help you get started!'''''''''''''
"I now view my long road as a search for truth in my own heart, in the world around me,
and in the bigger questions of purpose and of existence. How does one define good and evil." - Drizzt do'Urden

This is a brand new baby wiki all about Drizzt! Come edit and become a member, remember to sign the Guestbook by using the 4~s it will put the date time and user name for you to sign you name in the talk page.
If you know your Drizzt this is the place to share your knowledge~
Ad blocker interference detected!
Wikia is a free-to-use site that makes money from advertising. We have a modified experience for viewers using ad blockers

Wikia is not accessible if you've made further modifications. Remove the custom ad blocker rule(s) and the page will load as expected.